Australia-India Comprehensive Economic Cooperation Agreement AI-CECA signed
A new Australia-India Free Trade agreement was signed on the 2nd of April 2022. The agreement, also known as the Australia-India Comprehensive Economic Cooperation Agreement (AI-CECA) is an interim agreement, as both countries continue to work towards a full Comprehensive Economic Cooperation Agreement.
The Australian and Indian Governments had originally started negotiating a free trade deal in 2011 when 9 rounds of negotiations occurred before being suspended in 2015. In June of 2020, Prime Ministers Scott Morrison and Narendra Modi restarted the negotations as part of the Comprehensive Strategic Partnership between Australia and India.
The deal evolved after the Chinese government placed huge tariffs on many Australian products in 2020, that directly targeted some of Australia's core exports, including beef, coal, wine, seafood and barley.
Australian Prime Minister Scott Morrison explains the deal as "one of the biggest economic doors".
"We are opening the biggest door of one of the biggest economies in the world in India", Mr Morrison stated ahead of the signing.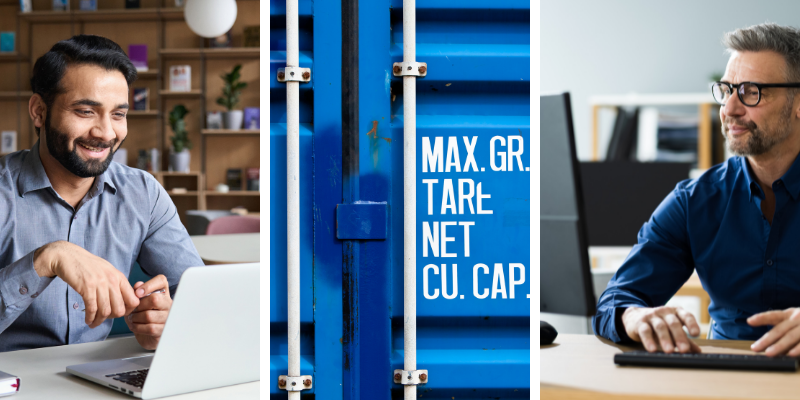 Which Industries will benefit from the Australia-India Trade Agreement AI-CECA?
The agreement will benefit several industries throughout India and Australia to promote increased 2 way trade. It's set to bring immediate benefits to some industries by eliminating tariffs on more than 85% of Australian goods exports to India, and will continue to rise to cover approximately 90% of goods over a 10 year period.
Over time, 96% of Indian goods imported into Australia will become duty free.
Some Industries will see Immediate Benefits
Mr Piyush Goyal, India's Minister of Commerce and Industry, Consumer Affairs and Food, and Public Distribution and Textiles confirms that the agreement will bring huge opportunities for India's exports. Indian industries that are set to benefit from the deal include:
Automobiles
Footwear and leather products
Gems & Jewelry
Textiles
Toys and Plastic Products
Coal and Resources Sector
Australian coal is a vital raw material for India's steel sector, which is currently charged a 2.5% import duty rate. Under the new deal it will reduce to 0% to further bolster the cooperation agreement.
Other resources included in the deal are several metallic ores such as copper and nickel, critical minerals, rare earth and Australia's Liquefied Natural Gas LNG.
Wine
Over the past 2 years, Australian wine exports was already significantly increasing into India. Wine with an import price of above $5USD currently attracts 150% duty, which will immediately reduce to 100% and then further down to only 50% over the next 10 years. Similarly, wine with an import price of above $15USD currently attracts 150% duty, which will immediately reduce to 75% and then further down to only 25% over the next 10 years.
Wool
India is Australia's second largest export market for Australia's wool exports. It is currently charged a 5% tariff when imported into India, which will be reduced to 0% when the deal is in force.
Sheep Meat
Previously, Australian lamb and mutton producers had to battle a 30% tariff on imports into India. Under the new agreement the tariff will be eliminated.
Other Industries Will Benefit Over Time
Several other industries are set to benefit from reduced tariffs over a longer period, including industries producing:
Avocados, onions, cherries, nuts, blueberries, almonds, oranges, mandarins, pears, apricots, strawberries, raspberries, blackberries and currants
Kidney beans, adzuki beans and lentils
Shelled pistachios, macadamias, cashews in-shell and almonds
Faba beans, canola oil and soybeans
Some pharmaceutical products and certain medical devices
Some Products and Industries were Excluded from the Australia-India Free Trade Agreement
There are several industries that were not included in the original Australia-India Free Trade deal. The milk, dairy and grains industries are a significant exclusion from the deal. Other industries that have not been included in the deal cover iron ore, gold, silver, platinum, jewelry, sugar, rice, wheat, apples, walnuts, sunflower seed oil, walnuts, chickpeas, pistachio nuts and most medical devices.
These industries will continue to pressure their governments to include more products in the deal sometime in future. According to Australian Prime Minister Scott Morrison and Trade minister Dan Tehan, there will be future negotiations to cover more industries;
"We have been successful when it comes to lentils in getting a quota, but when it comes to chickpeas and dairy they will have to wait for a final deal, these are obviously very sensitive when it comes to India", Tehan stated.
Australian Prime Minister Scott Morrison also commented on expanding the deal.
"These are never all or nothing deals as far as we're concerned; we see all of these as the next step and the next step and the next step", Morrison said.
Other Helpful Resources for Australia-India Trade Agreement