In response to the global COVID-19 pandemic, many companies have asked their employees to work remotely. New policies leave many employees — and their managers — working out of the office and separated from each other for the first time, causing serious implications for businesses in global trade that rely heavily on traditional processes and physical tools.
Although switching to remote working arrangements can be a daunting prospect, there are benefits. With the extraordinary range of technology solutions at our fingertips, we're set up to collaborate and be productive remotely like never before. Here are some key resources and recommendations to help you successfully operate your export business remotely during this challenging time.
Share the Guide with Exporters Working Remotely
Collaboration & Team Management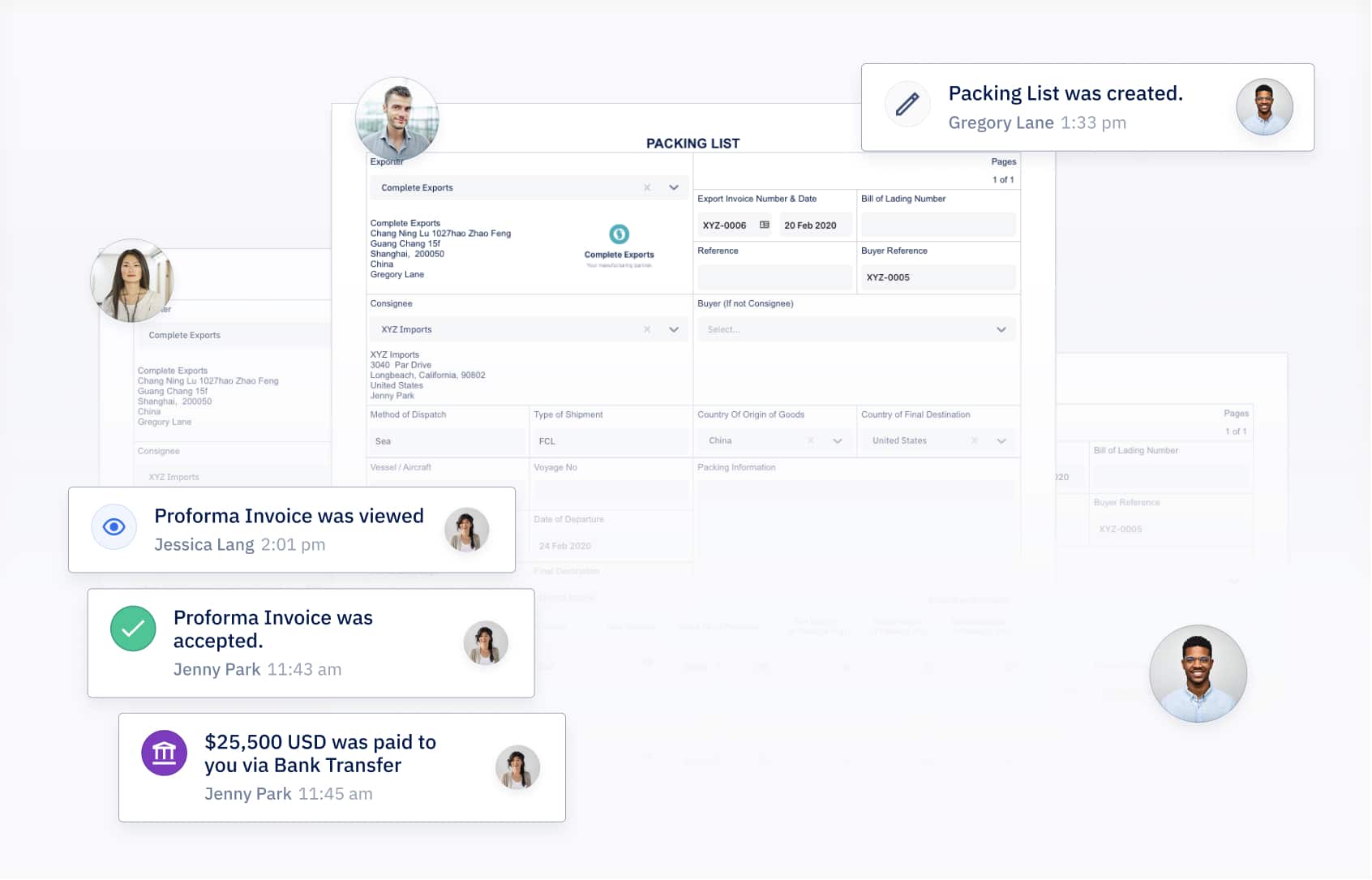 When you need to see progress, at-a-glance status updates, and all relevant documents for your sales & shipping operations, IncoDocs is your "virtual office". All the information updates in real-time and lives there 24/7, so team members can pick up the context, communications, and status of any order or shipment at their convenience.
Connect your sales & shipping operations online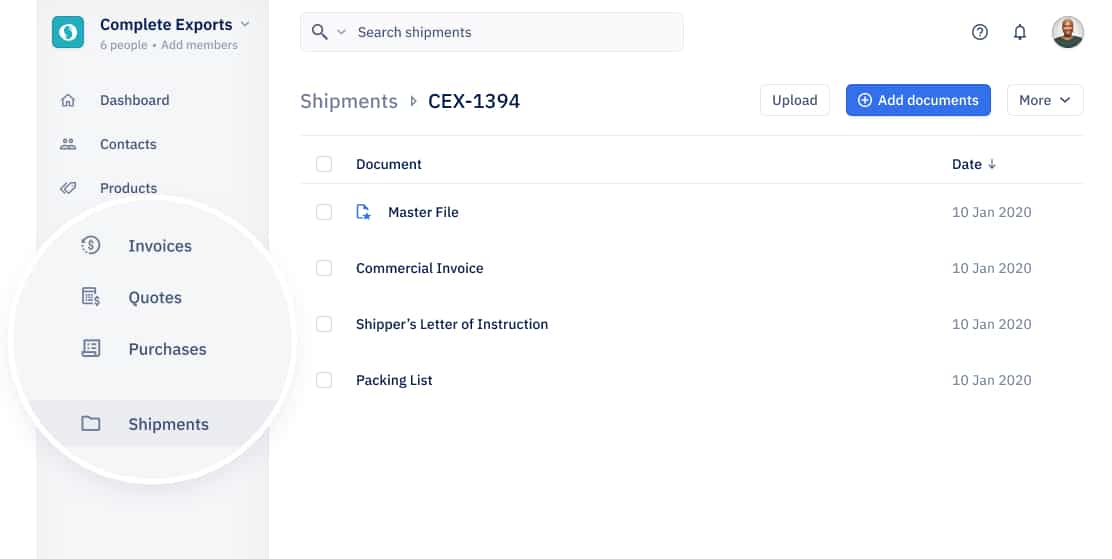 With the ability create Quotes, Proforma and Commerical Invoices, teams are able to directly convert these documents into export documents like Packing Lists, Shipper's Letter of Instructions and VGMs and more at the click of a button, keeping everything in one place and removing the need for data re-entry.
Keeps track of everything in 1 place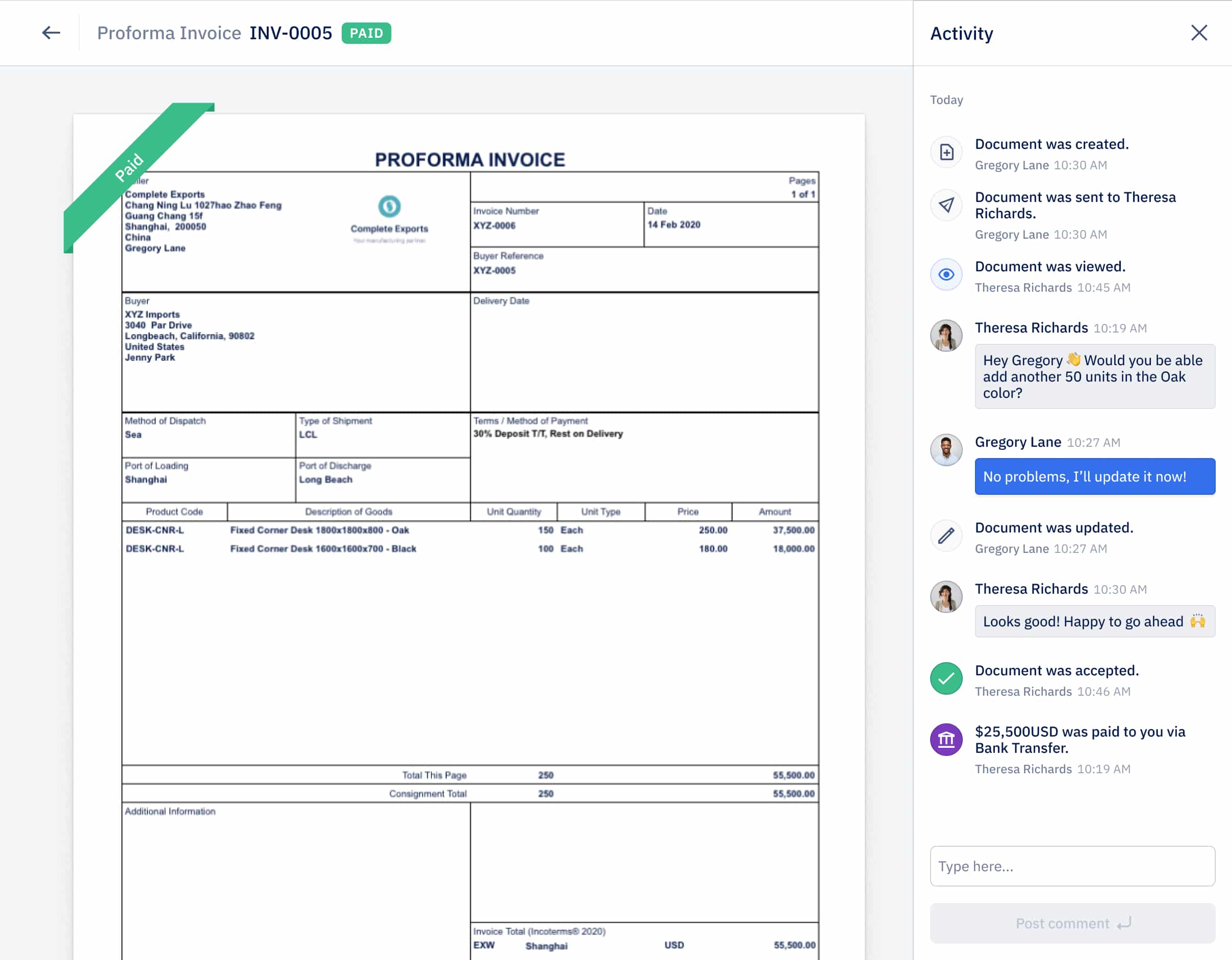 Staying on top of your orders and shipments used to mean setting up and maintaining complex spreadsheets across your organisation, IncoDocs allows you to easily see what's happening in your organisation with recipient analytics, "Pay Now" options and payment tracking on invoices, as well as a comprehensive log of activity for every document.

Document data automatically syncs across from your sales documents, right through to your entire export documentation set meaning you never have to manually re-enter information once it's in the system. 
"Everyone in our team are now connected and following the same process. The shared workspace gives everyone in the company insight into our export sales and shipments."
Ben Groenhout | Supply Chain Manager, MiiR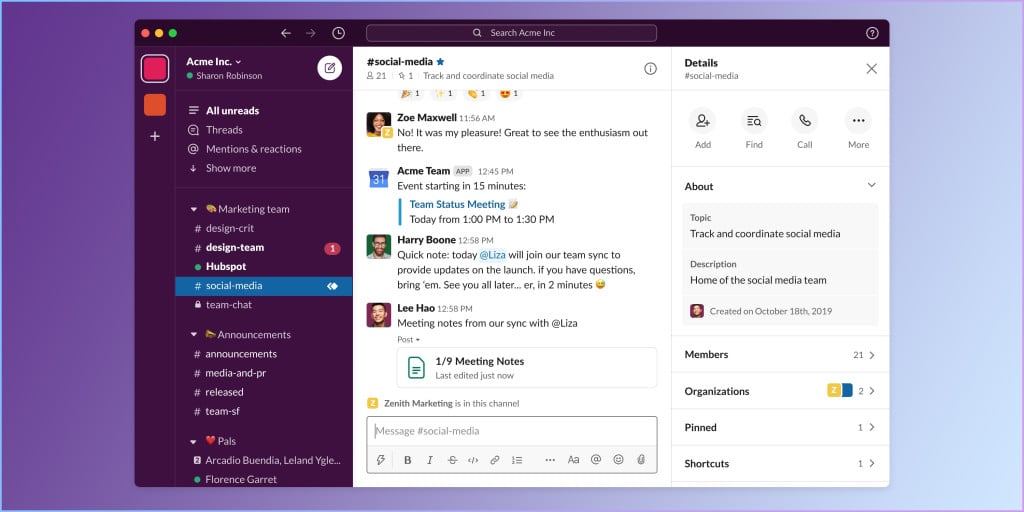 Slack is a famously popular chat software which is so intuitive and useful it has been said to the "email killer". Slack allows messages to be sent instantly and stored centrally in an easily searchable archive. It also allows real-time conversations between multiple employees, which keeps everyone in the loop. On top of that, they provide an opportunity to schedule reminders and tasks, which helps keep everyone on track.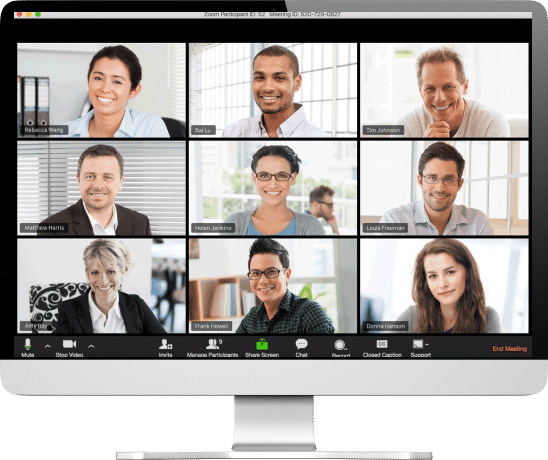 Zoom has solidified itself over the years an industry leading solution for video calls and conferencing. Sessions are easy to setup and boast end-to-end encryption, role-based user security, and easy-to-use screen sharing and collaboration tools. Video conferencing is a great way to maintain communication within your team and ensure everyone feels connected during these teams of isolation.
Creating a Paperless Office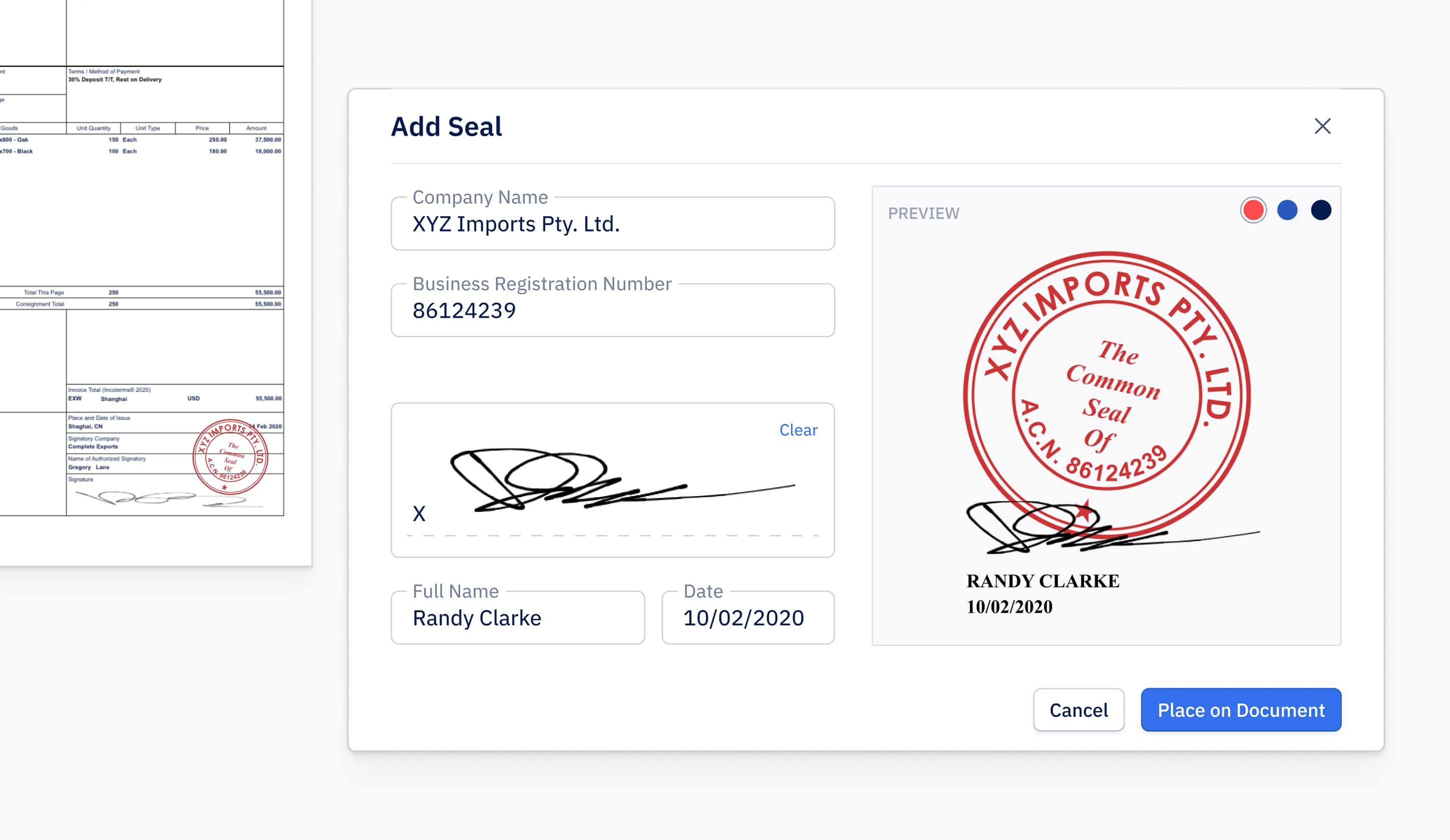 Need to sign off on a document but don't have access to a printer? Don't stress, you can digitally sign & stamp your documents inside IncoDocs. Upload an existing company seal or create a new one to place on documents at the click of a button, no printing required! 
Your recipients can even digitally countersign & stamp documents online when you send documents to them through IncoDocs.
Turn Uncertainty into an Opportunity
While operating remotely may seem challenging in the short term, it's important to consider the array of long term benefits that come from leveraging new tools and technologies. Any steps taken today towards improving your ability to run your business remotely will ultimately help you be more collaborative and productive overall— as well as better prepared for any future business challenges.